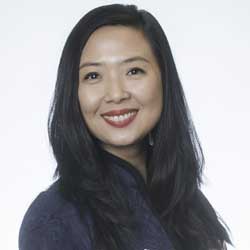 Yali Lu
CO OWNER

PROSOURCE OF DULLES
ProSource Wholesale® is the premier partner and supplier to the trade for home and commercial remodeling projects. The showrooms are designed exclusively for trade professionals such as builders, remodelers, installers, designers and realtors, features over 50,000 product choices, including private label and name brand carpet, hardwood, ceramic, luxury vinyl tile and more. In addition to floorcoverings, showrooms are a one-stop shop offering kitchen and bath design, sundries, cabinets and countertops for many projects including those throughout the home or commercial space.
ProSource of Dulles is one of more than 145 North American private showrooms that sell exclusively through a qualified network of more than 404,090 trade professionals who have become members since 1991. A consumer's only access to the best wholesale home improvement values in the industry is through their builder, remodeler, interior designer, general contractor, real estate professional, installer, or other trade professionals for both residential or commercial projects.
To fully understand ProSource, it's important to understand, and meet, our dedicated owners. We spoke with Yali Lu, the co-owner of one of our highest-growth showrooms in the country, ProSource of Dulles, who joined ProSource as a franchisee back in 2016.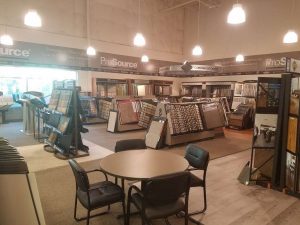 Yali's story is unique as she came into the trade professional industry with little experience and has made vast strides in creating a successful business. Aside from her rigorous research, Yali didn't know much about the industry.
"I was a professional corporate finance kind of gal…but always had an entrepreneurial heart," Yali explained. "[I] ended up moving to D.C. to manage the business full-time. It worked out for the best. It was the perfect decision for our later success."
Alongside her partner Juan Figuereo (who also came from a corporate finance background), Yali decided to invest in the ProSource business model upon meeting ProSource President Eric Bernstein and his fellow teammates at ProSource National.
"We were sold on the spot," Yali recalls. "You feel it, and that feeling you cannot fake it. They're all amazingly passionate about what they do… They're very supportive. They pick up a call anytime you call; they give you whatever you want. It's the entire supporting environment that's amazing."
Since taking on the business, ProSource of Dulles has grown not only in success but also as a team. As one of the highest net-profit showrooms, Yali credits her business's success to the showroom team.
"There's nothing possible without the team I have built there," Yali said. "My general manager started from warehouse to account manager to now general manager. We were one of the highest growth showrooms in the nation. So, every month we've been receiving some sort of recognition on the market, but it's all the team —I deserve nothing without them."
Much of their business today is done with trade pro members who work on multiple projects a year. With the home improvement industry booming, trade pro's gravitate to ProSource because of the products, the people and the easy experience created – even with complex projects. This has led to a successful year of growth, even amidst the pandemic, which Yali hopes will carry them into the following year.
"The team is very stable right now. Nothing dramatic has changed," Yali said. "They're already thinking with the ProSource system, so we'll keep the same habits and keep growing."
Our values drive value. ProSource is dedicated to the pro and their clients, and to the success of our franchisees. To learn more about ProSource franchise opportunities and available markets, visit www.franchise.prosourcewholesale.com ​or call 833-852-7327>.



slide2-5aeb254bdc544-2000x702
Slide-1-1-5aeb24568b2b3-2000x702
COMMITTED TO THE SUCCESS OF OUR OWNERS.
Business professionals across North America are discovering our unique franchise opportunity that's in a niche selling channel within a $315+ billion industry and projected to grow another 7.5% in 2018.*
We are a low-cost franchise opportunity that generates sales thanks to the relationships we build with trade pro members. We exclusively serve trade pros and their clients from private, members-only showrooms.
Owning a ProSource® is about more than selling home improvement products; it's about building relationships and having a positive impact on your local community.
* LIRA 4Q - Joint Center for Housing Studies of Harvard University
THE SECRETS TO THE SUCCESS OF THIS UNIQUELY INTELLIGENT FRANCHISE MODEL INCLUDE:
No retail hours
Limited inventory
No installation services
Access to billions of dollars in buying power through the ProSource Cooperative
Low overhead operating costs
No accounts receivable
DON'T MISS OUT! OWN A PROSOURCE WHOLESALE FRANCHISE
For more information, please fill out our form below.
"*" indicates required fields