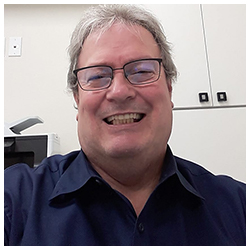 Joe Scully
KITCHEN & BATH DESIGNER

ProSource of Shreveport (LA)
How long have you worked for ProSource Wholesale?
A little over 1 ½ years.
What's your favorite part of being a team member at ProSource Wholesale?
The camaraderie with everyone working together to serve the customer.
How do you interact with the account manager, as a cohesive team for the trade pro and the client?
I mainly work in the background with the account manager as a guide stylistically and in working out the nuts and bolts of a design.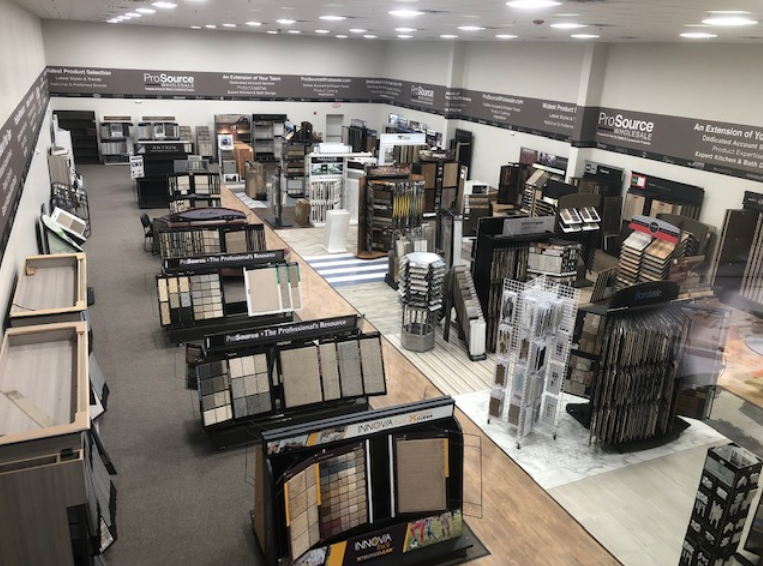 What trends do you see developing with regard to home remodeling, especially with the kitchens and bathrooms?
We're starting to see the reappearance of color, including navy and stained wood, versus the monochromatic look.
What trends are you seeing with regard to products (what's being purchased and manufactured)?
There's a big focus on conveniences, especially in terms of organization and access, like new corner solutions with drawer units and pull-out shelving.
What are a couple of your favorite cabinet products (Decora or Omega)? Why? Is there a recent project where these were used?
Omega's beaded inset door lets you add an accent color to create a very distinctive look. We sold some recently as part of a very impressive kitchen island.
They also have a three-drawer base cabinet with a deep top drawer.
How would you describe the difference between the service you offer at ProSource Wholesale versus other kitchen and bath stores?
We offer all the fashion and design elements for any project in one stop. Members and their clients can see the actual products in our showroom, plus our
buying power makes our prices very competitive.
What's one piece of advice you would advocate to clients (homeowners) before they begin a project?
See or talk to a designer before making any structural changes. It can save them a lot of headaches.



slide2-5aeb254bdc544-2000x702
Slide-1-1-5aeb24568b2b3-2000x702
COMMITTED TO THE SUCCESS OF OUR OWNERS.
Business professionals across North America are discovering our unique franchise opportunity that's in a niche selling channel within a $315+ billion industry and projected to grow another 7.5% in 2018.*
We are a low-cost franchise opportunity that generates sales thanks to the relationships we build with trade pro members. We exclusively serve trade pros and their clients from private, members-only showrooms.
Owning a ProSource® is about more than selling home improvement products; it's about building relationships and having a positive impact on your local community.
* LIRA 4Q - Joint Center for Housing Studies of Harvard University
THE SECRETS TO THE SUCCESS OF THIS UNIQUELY INTELLIGENT FRANCHISE MODEL INCLUDE:
No retail hours
Limited inventory
No installation services
Access to billions of dollars in buying power through the ProSource Cooperative
Low overhead operating costs
No accounts receivable
DON'T MISS OUT! OWN A PROSOURCE WHOLESALE FRANCHISE
For more information, please fill out our form below.
"*" indicates required fields