Interested in Becoming a ProSource Franchise Owner?
What makes a good showroom franchise owner? Find out if you meet our franchise requirements.
Unlike some franchise models, there's no set criteria for becoming a ProSource franchise owner. While many of our franchise owners do have experience in the home improvement industry, it's not a franchise requirement.
What are we looking for in a franchise owner?
As with any showroom franchise, ProSource is a people-focused business. Our core values drive our strategy and set our expectations for every franchise owner. Our core values call for us to:
Work as a team
Be the solution
Provide exceptional service
It's no surprise that our franchise owners come from every walk of life and level of business ownership experience. Familiarity with residential building or repair and remodeling business is a nice-to-have, but not required.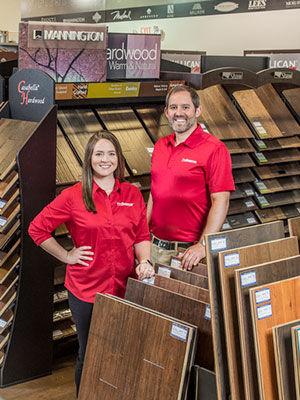 The ideal ProSource franchise owner – regardless of their background – should be a leader that is:
Service-oriented
A relationship builder
Competitive
Ambitious
Tech savvy
Self-motivated
Driven to succeed
Business-minded
Knowledgeable about the local market
If you're interested in building your own business while enjoying the support of a proven franchise system, ProSource may be a good fit for you.
DON'T MISS OUT! OWN A PROSOURCE WHOLESALE FRANCHISE
For more information, please fill out our form below.
"*" indicates required fields