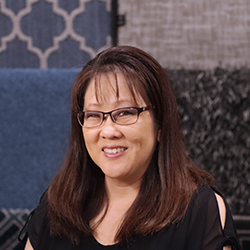 Lori Shimabukuro
ACCOUNT MANAGER

PROSOURCE OF HONOLULU (HI)
How long have you worked for ProSource Wholesale?
I've been here for five years.
What's your favorite part of being a team member at ProSource Wholesale?
It's all about relationships — helping members and their clients, seeing their projects completed, and making them happy.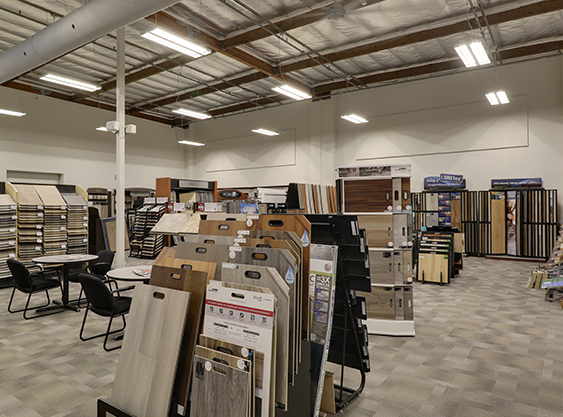 How do you interact with the kitchen and bath designer (when applicable), as a cohesive team for the trade pro and the client?
We have a close working relationship and learn from each other. It also helps that I have a degree in graphic design. They're involved in all stages of the process. It's a small island, so as a team, our reputation is important here.
What trends do you see developing with regard to home remodeling?
With COVID-19, people are doing smaller projects since they're staying home more and can't tear the house up completely. For style, it's the island look, with more natural colors… lighter maples and browns. Open concept is also big with beachy, open-air designs — large patio doors that let the indoors and outdoors merge into one large living space.
What trends are you seeing with regard to products (what's being purchased and manufactured)?
People are buying a lot more LVT and LVP. White cabinets are also popular for their clean, timeless look.
What are a couple of your favorite flooring products (ProSource Wholesale private brand products)? Why? Is there a recent project where these were used?
Love the Pacifica line of LVP, which is exclusive to Hawaii, with its popular look of exotic woods. It's been used in a lot of residential projects as well as in a resort on the Big Island.
How would you describe the difference between the service you offer at ProSource Wholesale versus retail or the big box stores?
Every member has a dedicated account manager that always works with them. Plus, our buying power lets us offer competitively priced products with better quality than the big box stores.
What's one piece of advice you would advocate to clients (homeowners) before they begin a project?
Get some ideas of what they want, such as cabinet color, as a starting point.



slide2-5aeb254bdc544-2000x702
Slide-1-1-5aeb24568b2b3-2000x702
COMMITTED TO THE SUCCESS OF OUR OWNERS.
Business professionals across North America are discovering our unique franchise opportunity that's in a niche selling channel within a $315+ billion industry and projected to grow another 7.5% in 2018.*
We are a low-cost franchise opportunity that generates sales thanks to the relationships we build with trade pro members. We exclusively serve trade pros and their clients from private, members-only showrooms.
Owning a ProSource® is about more than selling home improvement products; it's about building relationships and having a positive impact on your local community.
* LIRA 4Q - Joint Center for Housing Studies of Harvard University
THE SECRETS TO THE SUCCESS OF THIS UNIQUELY INTELLIGENT FRANCHISE MODEL INCLUDE:
No retail hours
Limited inventory
No installation services
Access to billions of dollars in buying power through the ProSource Cooperative
Low overhead operating costs
No accounts receivable
DON'T MISS OUT! OWN A PROSOURCE WHOLESALE FRANCHISE
For more information, please fill out our form below.
"*" indicates required fields