ProSource: The Best Home Improvement Franchise Opportunity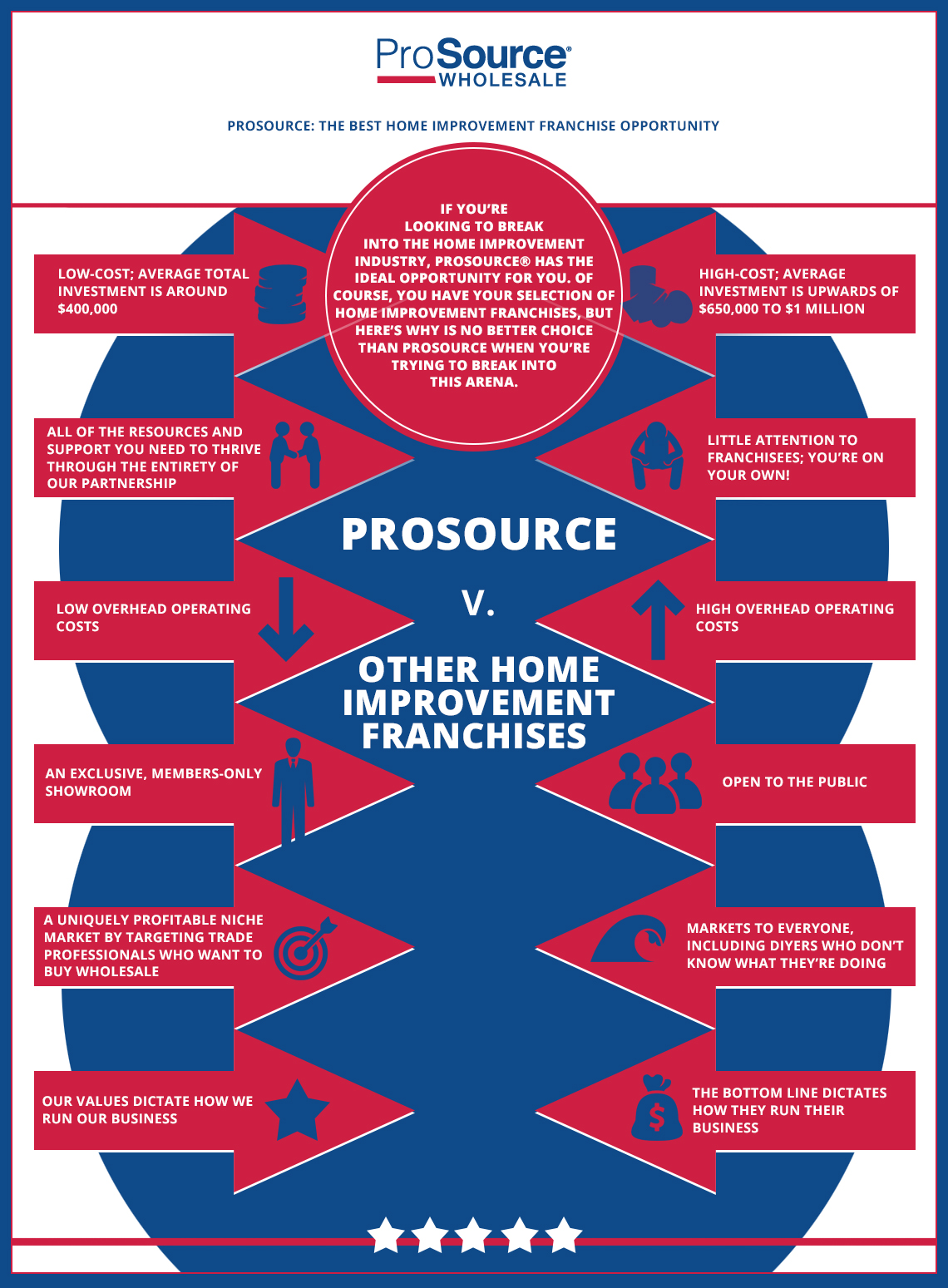 The home improvement industry is booming. More and more people are looking to make their homes unique to their personal preferences, which is why more money is being spent on remodeling and renovations than ever. This is the ideal moment in history to get involved with this growing industry, and if you're looking for the right opportunity, ProSource® has one for you. Of course, you have your selection of home improvement franchises, but here's why is no better option than ProSource when you're trying to break into this arena.
A Low-Cost Franchise Opportunity
At ProSource, we are very upfront about the cost of our franchise opportunity. We want to make sure that anyone who wants to invest in a ProSource franchise does so in a financially sound way, which is why we require a minimum net worth of $1,000,000. Fortunately, in terms of home improvement franchises, we are uniquely affordable. Many invest less than $400,000 in their ProSource franchise, and the potential for profit is much higher than that. Compared to other franchises in this industry, which run anywhere between $650,000 and $1,000,000 in initial costs, ProSource is a low-cost franchise opportunity.
Resources from the ProSource Cooperative
When you own a ProSource franchise, we don't just give you our branding and send you on your way. The entire ProSource Cooperative is invested in the success of your business. This is why we can offer access to billions in buying power. The resources we have at our disposal are not just financial. We also offer dedicated leadership that will provide you with whatever support you need to succeed. Unlike other franchises, which don't care if you sink or swim once they have your check, we are genuinely invested in the success of your business.
Low Overhead Operating Costs
A major advantage that ProSource offers over other home improvement franchise opportunities is low overhead operating costs. Because we do not offer installation services or retail hours, we are able to save significantly compared to other companies. After your initial investment, it does not cost you much to keep your ProSource franchise running smoothly, ensuring that with time, you become a well-oiled, capital-generating machine.

An Exclusive Experience
Whereas other home improvement franchises are open to the public, ProSource franchisees work exclusively with trade pro members, allowing us to give a personalized experience to truly qualified business associates. While many business owners have horror stories about difficult customers, you have a personal relationship with each trade pro who walks through the door.
The Ideal Niche
When it comes to any business, you need something that sets you apart. You don't want to be just another home improvement store. This is how our late co-founder Alan Greenberg first came to see the benefit of this business model. We offer a niche that no one else is targeting, that is not only profitable, it is fulfilling. Because we offer a wholesale environment exclusive to trade pro members, we are able to provide a higher quality product and the individual relationship-building desired by the professionals in this industry.
A Company With Values
Our business model is rooted in our values, and one is the importance of working together. We aren't just looking at the bottom line; we're also looking to create a culture of working together to provide exceptional service and a solution to our clients. Our relationships are the most important thing, both in life and in business, and that is reflected in everything we do.
If you're looking for a truly advantageous franchise opportunity, you can't beat ProSource. Learn more about our unique home improvement franchise on our site, check out one of our networking events, and contact us today if you're ready to get started with your smartest investment.
Why Open a ProSource Wholesale® Franchise?
In business for yourself, but not by yourself — we support you every step of the way and in every area of your business
Qualified customer base — the members-only model means we only work with trade pros who are invested in ProSource as part of their team
High-quality products — it's easy to market our flooring, kitchen, bath and plumbing products because they are fashion-forward and made to last at wholesale prices
Customized plans for your market — we help you create a customized marketing plan based on your specific area
It's all about relationships — the ProSource Wholesale model is service-oriented, making it perfect for entrepreneurs who love connecting with others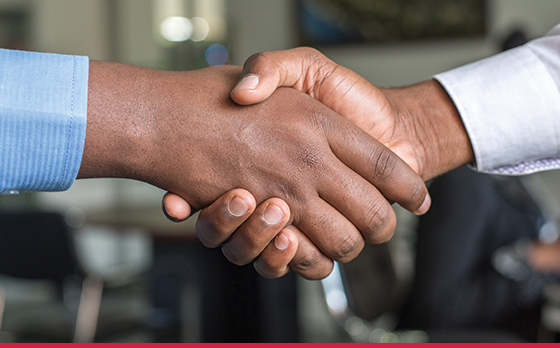 ProSource Wholesale is not your typical home improvement store. We have specifically designed our model to address the needs of our clients and our franchise owners alike, creating mutually beneficial business relationships. For our trade pro members, ProSource offers a showroom of beautiful home products to help their clients create their dream homes, and a friendly and dedicated team to facilitate that process. In return, franchise owners are able to create ongoing relationships with trade pros instead of chasing individual retail sales.
Of course, both sides of this equation are supported by our corporate team, ensuring that everyone receives what they need, every step of the way.
ProSource Wholesale:
The #1 Home Improvement Wholesale Source
Since 1991, ProSource has been a leading resource for trade pros and their clients. Our unique approach sets us apart from all other home improvement franchise opportunities. Rather than utilizing a retail model where you sit and wait for the customers to come to you, our franchise opportunity is designed for proactive self-starters who would rather use their stellar relationship-building skills to create a customer base.
With over 145 showrooms across North America, our scope and influence in the industry continue to grow.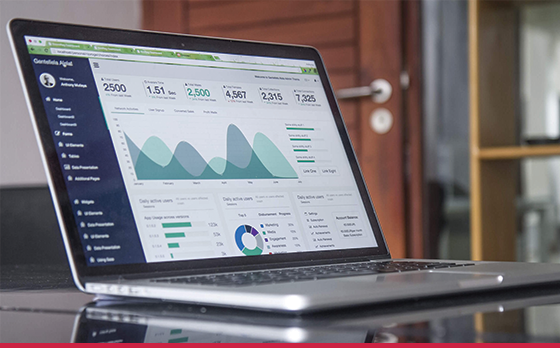 DON'T MISS OUT! OWN A PROSOURCE WHOLESALE FRANCHISE
For more information, please fill out our form below.
"*" indicates required fields