Is Your Home Improvement Franchise Living Up to Its Potential?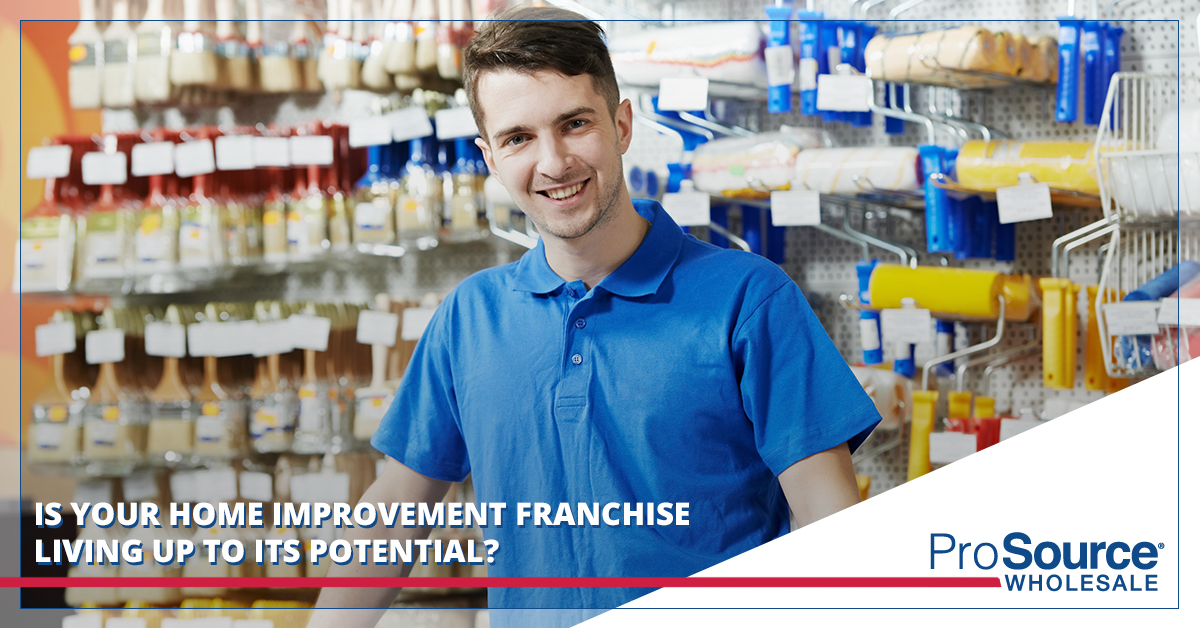 At ProSource®, we feel confident in the success of your home improvement franchise. We have an established business model that has helped many franchise owners thrive in their local markets. On top of that, the home improvement industry is booming; homeowners spent more than $315 billion on home improvement in 2017, and that number is only growing.
So if you are not seeing the profits you desire, you may be asking yourself: what am I doing wrong? Fortunately, when you own a ProSource franchise, you can rely on our network of successful franchise owners to help you. We are happy to provide counseling on an individual level to help you with whatever problems you are having with your business. These issues can rarely be traced back to one issue; generally, it is a perfect storm of several problems. This is why it is best to consult with us about any issues you have.
However, you may be able to pinpoint the problem with help from this article. We have compiled some of the common reasons why businesses don't live up to their potential so you can look to your own home improvement franchise to see why you may be underperforming.
Poor Financial Planning
At ProSource, we have set expectations for our franchise owners in terms of liquid capital and net worth, and we help our franchise owners every step of the way. However, that doesn't mean that our advice is always heeded. Franchise owners who do not properly plan financially often suffer from poor cash flow, setting themselves up to live paycheck-to-paycheck instead of growing as they should. We encourage our franchise owners to consult with us on the best way to finance their franchise, as well as a licensed financial planner.
Straying From Our Model
Everything that we implement for our business serves a purpose. Since 1991, we have been successful in the home improvement industry, and have created a replicable model for a reason. While we are happy that our franchise owners are largely independent, we have a system in place to help you achieve success. Straying too far from our model in some way, whether through marketing efforts, displays, or business ethics, is one reason why you may not be performing as well as expected.
Not Enough Research
You might think that you're the expert of the home improvement market in your location, but don't let overconfidence kill your business. We may be a widely successful home improvement franchise, but we know that we have to educate ourselves on the local market of each individual franchise location. What will thrive in San Antonio won't necessarily succeed in Seattle. We at ProSource are happy to help you get a clear picture of the market you are about to enter. If you are struggling to reach the customer base you desire, talk to us and we will determine the best approach.
When you follow the ProSource model and utilize all the resources we give, we are confident that you will be able to see success. If you're looking to invest in a home improvement franchise, we would be interested in speaking with you. Contact us today to get started.
Why Open a ProSource Wholesale® Franchise?
In business for yourself, but not by yourself — we support you every step of the way and in every area of your business
Qualified customer base — the members-only model means we only work with trade pros who are invested in ProSource as part of their team
High-quality products — it's easy to market our flooring, kitchen, bath and plumbing products because they are fashion-forward and made to last at wholesale prices
Customized plans for your market — we help you create a customized marketing plan based on your specific area
It's all about relationships — the ProSource Wholesale model is service-oriented, making it perfect for entrepreneurs who love connecting with others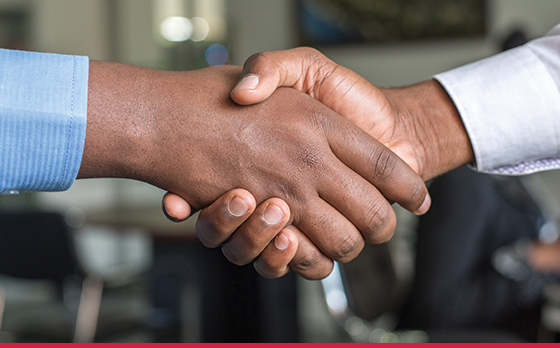 ProSource Wholesale is not your typical home improvement store. We have specifically designed our model to address the needs of our clients and our franchise owners alike, creating mutually beneficial business relationships. For our trade pro members, ProSource offers a showroom of beautiful home products to help their clients create their dream homes, and a friendly and dedicated team to facilitate that process. In return, franchise owners are able to create ongoing relationships with trade pros instead of chasing individual retail sales.
Of course, both sides of this equation are supported by our corporate team, ensuring that everyone receives what they need, every step of the way.
ProSource Wholesale:
The #1 Home Improvement Wholesale Source
Since 1991, ProSource has been a leading resource for trade pros and their clients. Our unique approach sets us apart from all other home improvement franchise opportunities. Rather than utilizing a retail model where you sit and wait for the customers to come to you, our franchise opportunity is designed for proactive self-starters who would rather use their stellar relationship-building skills to create a customer base.
With over 145 showrooms across North America, our scope and influence in the industry continue to grow.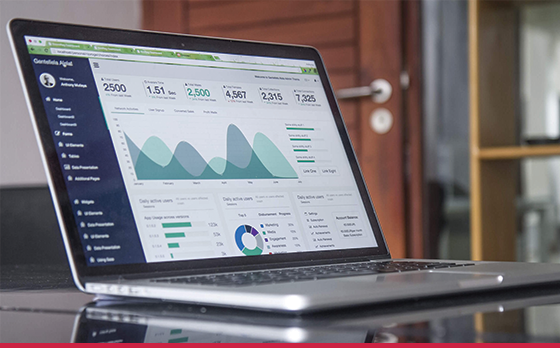 DON'T MISS OUT! OWN A PROSOURCE WHOLESALE FRANCHISE
For more information, please fill out our form below.
"*" indicates required fields