How to Build Better Business Relationships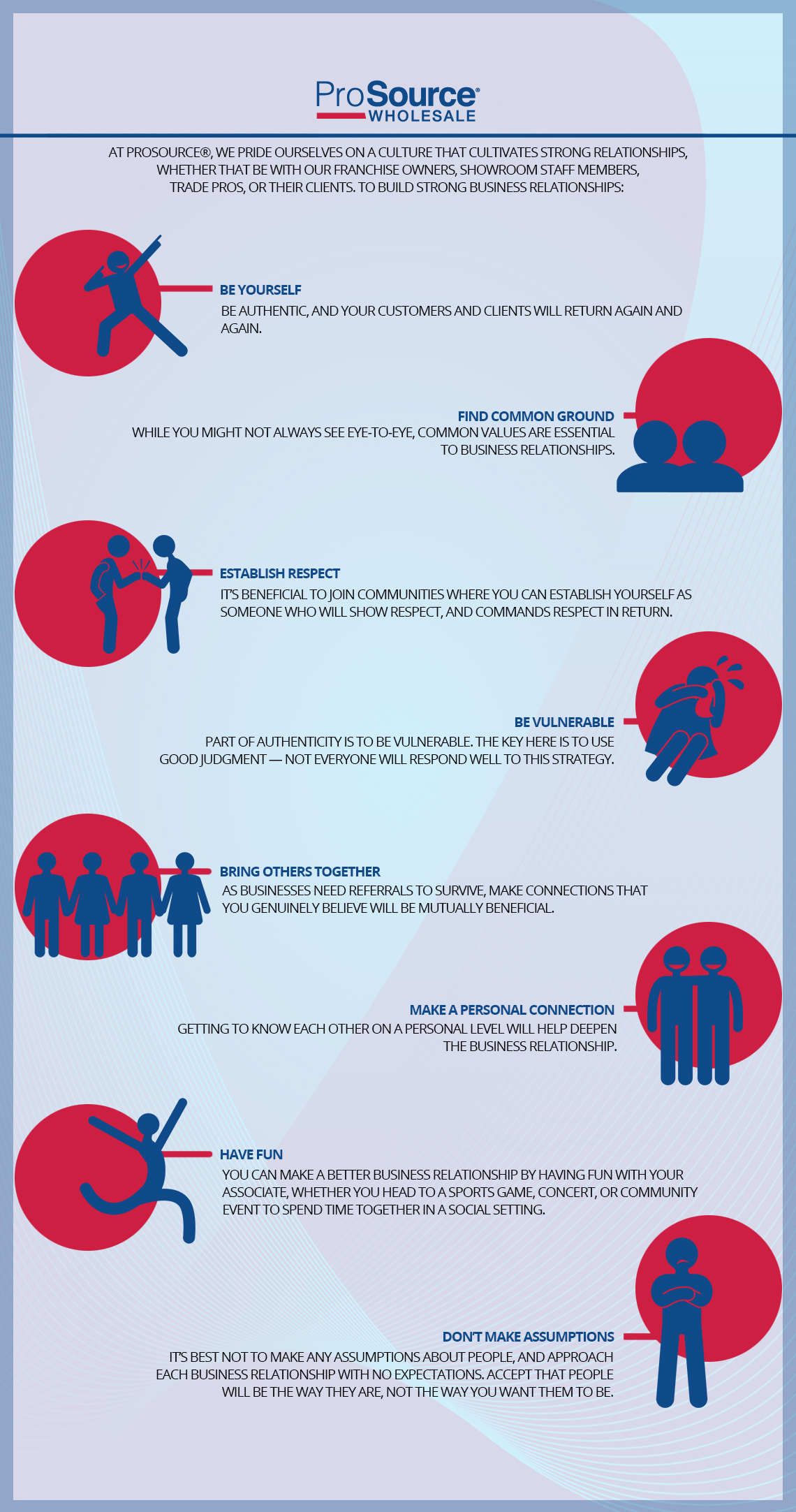 At ProSource®, we pride ourselves on a culture that cultivates strong relationships, whether that be with our franchise owners, showroom staff members, trade pros, or their clients. The leaders of our organization have a penchant for leading, inspiring, and communicating well with others. If you are interested in our franchise opportunity, it is crucial that you are able to embody the ProSource spirit through taking the time to build lasting business relationships. In this article, we will go over steps you can take to create a business network that will support your home improvement franchise with the help you need from a strong community.
Be Yourself
This may be the simplest tip on this list, but many business owners fail to see its benefit. It's common, particularly online, for companies to create a false persona to draw customers in. The problem with this is that in an age when we are constantly surrounded by advertisements and phony salespeople, people can smell it a mile away. This is not how to build relationships that last. People feel at ease when you are completely accepting of who you and they are. Be authentic, and your customers and clients will return again and again.
Find Common Ground
Look at your personal network: your friends, family, and all those you choose to spend time with. Chances are, you share similar values, outlooks, and goals with them. As humans, we naturally seek out connections with people who embody our morals. We like to surround ourselves with others who we find to be honest, kind, respectful, and helpful. While you might not always see eye-to-eye, a basis in shared values is essential for any lasting relationship, including those with your business associates.
Establish Respect
In most cases, it will take time to establish respect in your business relationships. As you have more experiences with someone, you prove to them that you deserve their regard. It's beneficial to join communities where you can establish yourself as someone who will show respect, and commands respect in return. You could join a chamber, professional networking group, or even a community online to build mutual respect.
Be Vulnerable
Part of authenticity is to be vulnerable. We are all human beings who face challenges and changes in our lives. While you don't need to "put it all out there," with certain trusted individuals, it can make our connections more meaningful. The key here is to use good judgment — not everyone will respond well to this strategy.
Bring Others Together
Businesses thrive on referrals. If you want to get them, you need to give them. To do this successfully, make sure you have the right intentions; it should be a connection that you genuinely believe will be mutually beneficial.
Make a Personal Connection
Of course, you need to be professional, but that doesn't mean you can't form personal connections as well. When you click with a business associate, take them out for a cup of coffee. Open up about your experiences, business ideas, values, family, and professional history. Getting to know you on a personal level will help deepen the business relationship.
Have Fun
Speaking of forming personal connections, it doesn't have to be all work and no play. You can make a better business relationship by having fun with your associate, whether you head to a sports game, concert, or community event to spend time together in a social setting. This can also give you a fuller understanding of your colleague by seeing a different side of them.
Don't Make Assumptions
If you have a lot of expectations about how a person will act or what they will offer you, you are bound to be disappointed. It's best not to make any assumptions about people, and approach each business relationship with no expectations. Accept that people will be the way they are, not the way you want them to be.
ProSource showrooms wouldn't exist without our franchise owners' qualified, engaged business networks that they build using the steps outlined above. If you have the consistency, confidence, and charisma to lead a ProSource showroom, we would love to speak with you. Contact us to learn about this uniquely lucrative franchise opportunity.
Why Open a ProSource Wholesale® Franchise?
In business for yourself, but not by yourself — we support you every step of the way and in every area of your business
Qualified customer base — the members-only model means we only work with trade pros who are invested in ProSource as part of their team
High-quality products — it's easy to market our flooring, kitchen, bath and plumbing products because they are fashion-forward and made to last at wholesale prices
Customized plans for your market — we help you create a customized marketing plan based on your specific area
It's all about relationships — the ProSource Wholesale model is service-oriented, making it perfect for entrepreneurs who love connecting with others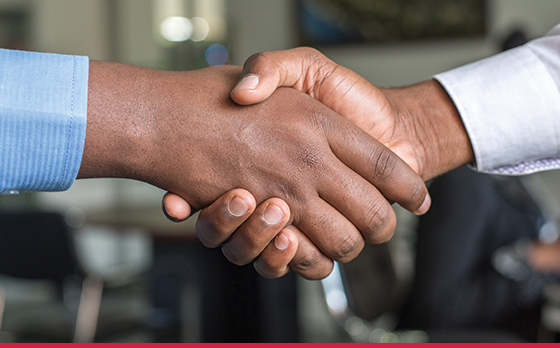 ProSource Wholesale is not your typical home improvement store. We have specifically designed our model to address the needs of our clients and our franchise owners alike, creating mutually beneficial business relationships. For our trade pro members, ProSource offers a showroom of beautiful home products to help their clients create their dream homes, and a friendly and dedicated team to facilitate that process. In return, franchise owners are able to create ongoing relationships with trade pros instead of chasing individual retail sales.
Of course, both sides of this equation are supported by our corporate team, ensuring that everyone receives what they need, every step of the way.
ProSource Wholesale:
The #1 Home Improvement Wholesale Source
Since 1991, ProSource has been a leading resource for trade pros and their clients. Our unique approach sets us apart from all other home improvement franchise opportunities. Rather than utilizing a retail model where you sit and wait for the customers to come to you, our franchise opportunity is designed for proactive self-starters who would rather use their stellar relationship-building skills to create a customer base.
With over 145 showrooms across North America, our scope and influence in the industry continue to grow.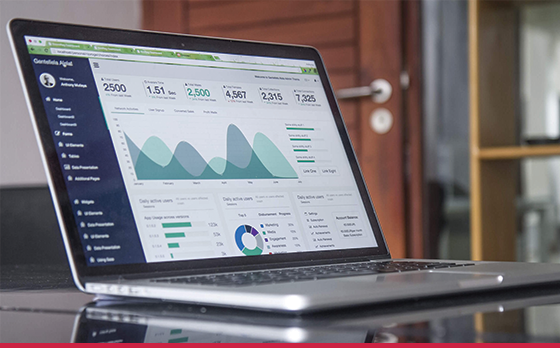 DON'T MISS OUT! OWN A PROSOURCE WHOLESALE FRANCHISE
For more information, please fill out our form below.
"*" indicates required fields