Essential Traits for a Successful Home Improvement Franchise Owner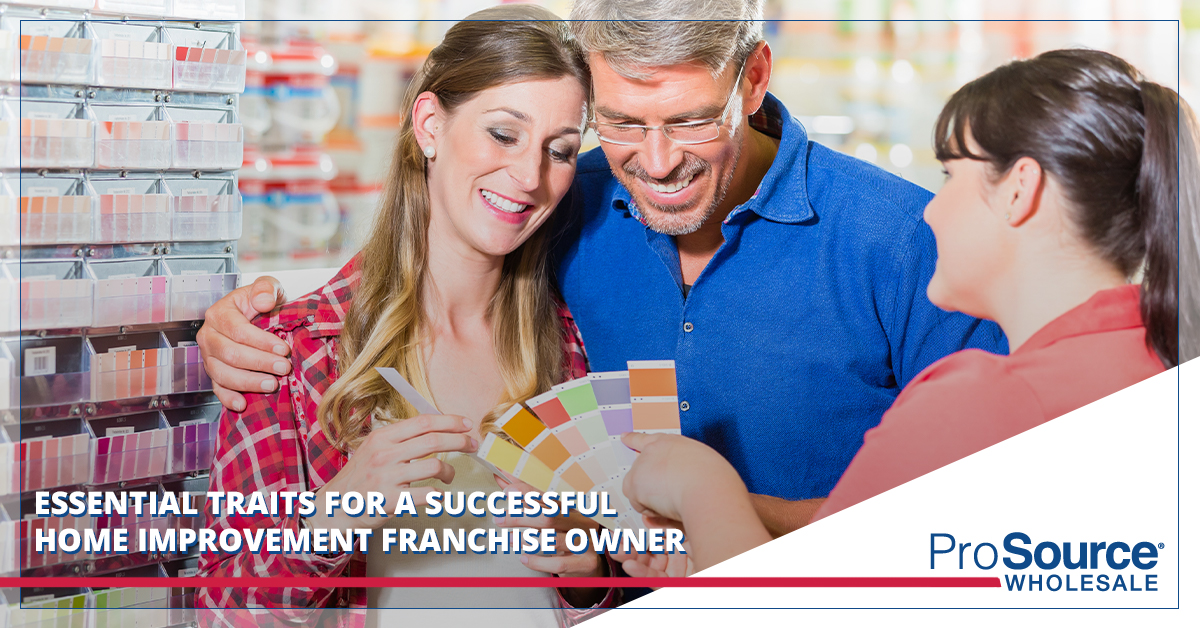 The backgrounds of the ProSource® franchise owners vary, but they do have a lot in common. Of course, to own a home improvement franchise like ours, there are certain financial requirements — namely, a minimum of $250,000 in liquid capital, and a net worth of at least $1,000,000. Yet the ability to finance your ProSource franchise alone is not enough to qualify you for this opportunity. ProSource franchise owners also have certain character traits that lend themselves to their success.
Service-Oriented
Successful home improvement franchise owners are committed to serving others. Their desire to help trade professionals offer high-quality products to their clients motivates them to stay on top of industry knowledge, build relationships, and be curious about the products they offer. If you are a service-oriented person, a ProSource franchise may be right for you.
Strong Social Skills
To own a home improvement franchise like ProSource, you need to be prepared to network. Not only will you benefit from a wealth of knowledge from other franchise owners, you will also want to be able to connect with the local community to build your customer base. A ProSource franchise owner must be outgoing and willing to talk with people in order to be successful.
Competitive
This is a great moment to enter the home improvement industry, as it only continues to grow. However, this also means that there is more competition in this arena than ever before. The right person to own a home improvement franchise finds this informative motivating, rather than intimidating. People who are motivated to continually improve, especially when faced with competition, are in a better place to be successful in this business.
Leadership
To own any kind of business, you should be a leader. When you own a ProSource franchise, you manage a staff, which naturally calls for leadership, but we also pride ourselves in being leaders in our communities. The ideal candidate for a ProSource franchise doesn't shy away from stepping to the front of the room; in fact, they love the opportunity to help people be the best versions of themselves.
Technologically Fluent
We expect our franchise owners to have a solid grasp on technology. This is because the wealth of resources we offer will be available at your fingertips at the click of a button. In order to connect with other franchise owners, get the support you need, market your business, and learn as much information as possible about this market niche, you will need to be technologically fluent. This doesn't mean that you need to know HTML or how to build computers, but it does mean that you need to feel comfortable with technology and using it to expand your business.
Self-Motivated
When you own a ProSource franchise, you are connected to a network of individuals who can help support you in everything from learning about products, hiring new staff, credit, marketing, or anything in between. We pride ourselves on it. However, there is only so much we can do if you aren't a self-motivated individual. You need to be able to take the initiative to learn everything you can about the ProSource brand, the local market, and the products you provide. At ProSource, we consider being self-motivated to be one of the most important qualities in our franchise owners.
Business-Minded
Not everyone is equipped with what it takes to be a successful business owner, even with the franchise model to support them. A ProSource franchise owner who thrives is genuinely interested in business and is always looking for ways to grow theirs. They have business savvy and have a growth mindset.
Knowledgeable About the Market
Though it isn't a prerequisite, many of our franchise owners come from home improvement industry backgrounds. This gives them a leg up because it is essential for a ProSource franchise owner to be knowledgeable about the local market. This is not to dissuade those who have not previously worked at a home improvement business from applying, but to highlight the importance of familiarizing yourself with this market. Those who are most successful know the customer base, what they're looking for, and what the competition is like before making this investment.
If you are an individual who embodies these qualities, we are very interested in speaking with you. Feel free to reach out to learn more about the potential for partnership between you and one of the largest and most successful home improvement franchises in the U.S.
Why Open a ProSource Wholesale® Franchise?
In business for yourself, but not by yourself — we support you every step of the way and in every area of your business
Qualified customer base — the members-only model means we only work with trade pros who are invested in ProSource as part of their team
High-quality products — it's easy to market our flooring, kitchen, bath and plumbing products because they are fashion-forward and made to last at wholesale prices
Customized plans for your market — we help you create a customized marketing plan based on your specific area
It's all about relationships — the ProSource Wholesale model is service-oriented, making it perfect for entrepreneurs who love connecting with others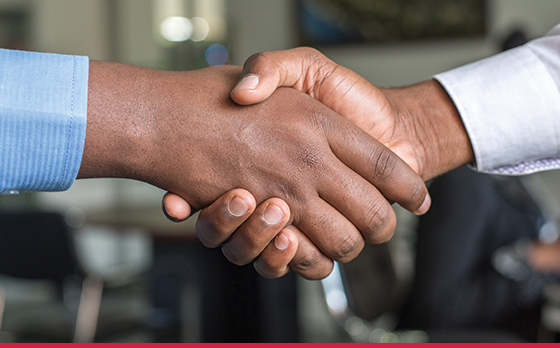 ProSource Wholesale is not your typical home improvement store. We have specifically designed our model to address the needs of our clients and our franchise owners alike, creating mutually beneficial business relationships. For our trade pro members, ProSource offers a showroom of beautiful home products to help their clients create their dream homes, and a friendly and dedicated team to facilitate that process. In return, franchise owners are able to create ongoing relationships with trade pros instead of chasing individual retail sales.
Of course, both sides of this equation are supported by our corporate team, ensuring that everyone receives what they need, every step of the way.
ProSource Wholesale:
The #1 Home Improvement Wholesale Source
Since 1991, ProSource has been a leading resource for trade pros and their clients. Our unique approach sets us apart from all other home improvement franchise opportunities. Rather than utilizing a retail model where you sit and wait for the customers to come to you, our franchise opportunity is designed for proactive self-starters who would rather use their stellar relationship-building skills to create a customer base.
With over 145 showrooms across North America, our scope and influence in the industry continue to grow.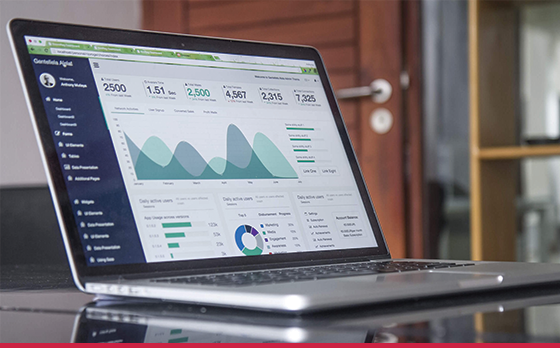 DON'T MISS OUT! OWN A PROSOURCE WHOLESALE FRANCHISE
For more information, please fill out our form below.
"*" indicates required fields