2020 Home Décor Trends: The Integrated Kitchen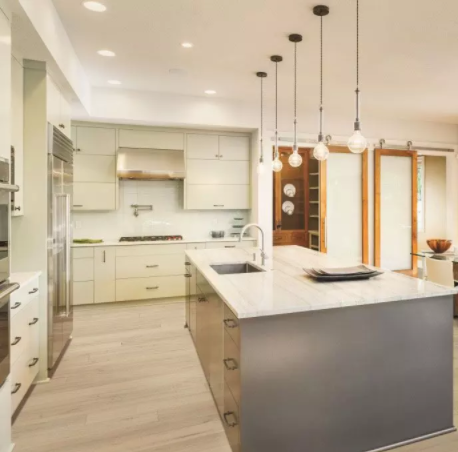 ProSource showrooms are designed exclusively for trade professionals such as builders, remodelers, installers, designers, and realtors. These impressive showrooms feature more than 50,000 product choices, including private label and name brand carpet, hardwood, ceramic, luxury vinyl tile, laminate flooring, and more. A ProSource showroom can be considered a one-stop-shop as it also offers kitchen and bath design, cabinets, countertops, and sundries to help trade pros deliver successful projects for their clients. ProSource also helps you keep up with the latest décor trends such as this one for 2020: The Integrated Kitchen.
2020 Décor Trends: The Integrated Kitchen
Responding to a modern lifestyle shift, integrated kitchens will become a significant trend for 2020. Spurred by a desire among many households to combine informal socializing with food preparation, this trend brings living, dining, and cooking spaces together in an open floorplan that focuses on the kitchen as the entertainment, social, and dining hub of the home.
This design fosters more relaxed, personal interaction with family and guests while also making it easier to keep a watchful eye on younger children.
Going With The Flow
The integrated kitchen dynamic calls for a smooth flow between the central island and adjoining dining and living spaces. The layout, colors, and materials will all serve to create a fluid transition, starting with the choice of flooring.
Expect a major emphasis on low-maintenance styles with striking looks that offer excellent stain-resistance, exceptional durability, and premium comfort in a range of materials, such as the expanding lines of waterproof hardwood, LVT, and carpet flooring.
Cooking In Style
The kitchen itself will be a sleek minimalist design with a luxurious touch. Contemporary cabinets will keep everything concealed yet close at hand for efficient food prep while maintaining a clean visual flow and avoiding clutter.
Much of the prep and serving will be done from an impressive center island with space for seating and lots of counter surfaces in a range of luxe materials. Fixtures and appliances will also reinforce the form and function, while cabinet, wall, and floor colors will be carried throughout to connect the adjoining spaces.
Staying Flexible
Another essential part of this concept is the flexibility to meet changing seating and eating configuration needs, such as a game night, a large extended family dinner, a party, and other situations.
Furniture choices will focus on comfort and mobility, which will also impact flooring selections where versatility and durability become as important as style.

Own a Home Improvement Franchise with a Home Improvement Showroom
Are you looking for a home improvement franchise opportunity? If so, ProSource offers the best franchise opportunities in the industry. Along with consistently ranking as a top home improvement franchise by both Entrepreneur Magazine and The Franchise Times, partnering with ProSource offers numerous benefits. When you join the ProSource franchise, you can enjoy low overhead operating costs, no retail hours, no accounts receivable, limited inventory, and no installation services.
If you are interested in learning more about this premier home improvement franchise, we invite you to visit ProSource Wholesale to get started today!
Why Open a ProSource Wholesale® Franchise?
In business for yourself, but not by yourself — we support you every step of the way and in every area of your business
Qualified customer base — the members-only model means we only work with trade pros who are invested in ProSource as part of their team
High-quality products — it's easy to market our flooring, kitchen, bath and plumbing products because they are fashion-forward and made to last at wholesale prices
Customized plans for your market — we help you create a customized marketing plan based on your specific area
It's all about relationships — the ProSource Wholesale model is service-oriented, making it perfect for entrepreneurs who love connecting with others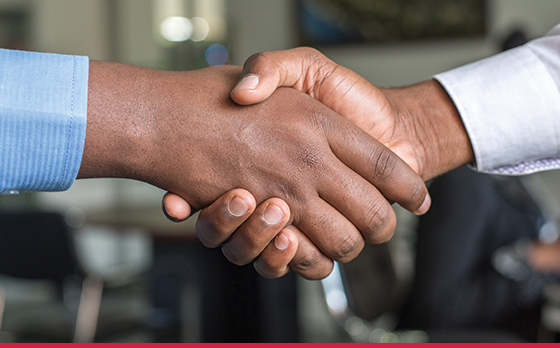 ProSource Wholesale is not your typical home improvement store. We have specifically designed our model to address the needs of our clients and our franchise owners alike, creating mutually beneficial business relationships. For our trade pro members, ProSource offers a showroom of beautiful home products to help their clients create their dream homes, and a friendly and dedicated team to facilitate that process. In return, franchise owners are able to create ongoing relationships with trade pros instead of chasing individual retail sales.
Of course, both sides of this equation are supported by our corporate team, ensuring that everyone receives what they need, every step of the way.
ProSource Wholesale:
The #1 Home Improvement Wholesale Source
Since 1991, ProSource has been a leading resource for trade pros and their clients. Our unique approach sets us apart from all other home improvement franchise opportunities. Rather than utilizing a retail model where you sit and wait for the customers to come to you, our franchise opportunity is designed for proactive self-starters who would rather use their stellar relationship-building skills to create a customer base.
With over 145 showrooms across North America, our scope and influence in the industry continue to grow.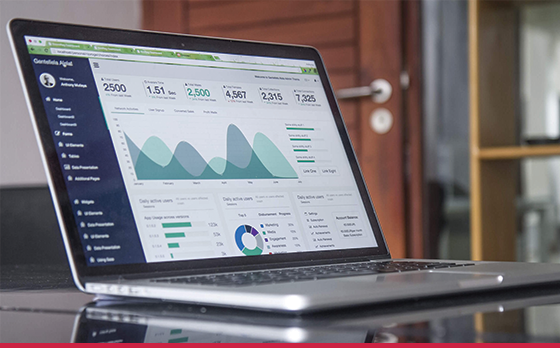 DON'T MISS OUT! OWN A PROSOURCE WHOLESALE FRANCHISE
For more information, please fill out our form below.
"*" indicates required fields