2020 Décor Trends: Hybrid Homes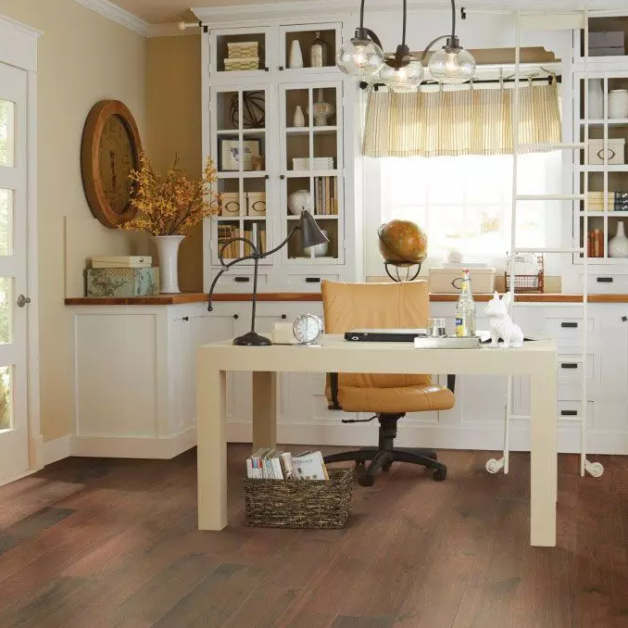 Celebrating nearly 30 years of experience, ProSource showrooms are designed exclusively for the trade professional such as builders, remodelers, installers, designers, and realtors, which features over 50,000 product choices, including private label and name brand carpet, hardwood, ceramic, luxury vinyl tile, laminate, and more. In addition to floorcoverings, the showroom is a one-stop-shop offering kitchen and bath design, cabinets, countertops, and sundries to help trade pros complete successful projects.
The Modern Hybrid Home
An important 2020 trend was the blending of workspace with living space in the modern hybrid home.
Driven by the work-from-anywhere capabilities of the digital world, a growing number of people are working from home either full or part-time. However, homes and apartments are shrinking in size due to the high costs of land and construction, especially in urban areas.
Repurposing Space
Reimagining and repurposing existing spaces will be key to creating a home office. This will require careful review of the needs for electrical outlets, storage space, work surface dimensions, and more. A part-time freelance writer has quite different needs than a software developer, craft maker, or video editor.
A bedroom corner or a large closet may be suitable for minimal space and usage requirements. However, the dining room is often unused space in today's lifestyles, so it will become a prime option for repurposing, especially when a larger work area is desired.
Merging Style and Function
From the floor up, style will be critical in making an office space comfortable, productive, and an attractive part of the home. By itself or as an area rug over hardwood, carpeting offers mood color options, sound deadening, and comfort. Alternatively, LVT is smart for sliding between workstations and makes cleaning easy for crafting areas.
Multipurpose furniture, as well as custom-built storage and work surfaces, will help enhance visual appeal, reduce clutter, improve efficiency, and even separate the office and living areas. Plus, bright colors, natural light, pictures, and plants can foster a positive mood, while reducing stress, and complement the living space.
Creating Work-Life Balance
Hybrid homes will create an even greater need for work-life balance. So the ability to leave the office by effectively separating it from the living space will be a high priority, whether by movable panels or furniture, concealable desktops, cabinet and closet doors, or other means.

ProSource Can Help Create the Perfect Hybrid Home
As the leading home improvement franchise in North America, ProSource Wholesale can help trade professionals of all types create the perfect hybrid home for their customers to suit their specific needs and style preferences. Visit ProSource to learn more about our showrooms, or to become a franchise owner.
Why Open a ProSource Wholesale® Franchise?
In business for yourself, but not by yourself — we support you every step of the way and in every area of your business
Qualified customer base — the members-only model means we only work with trade pros who are invested in ProSource as part of their team
High-quality products — it's easy to market our flooring, kitchen, bath and plumbing products because they are fashion-forward and made to last at wholesale prices
Customized plans for your market — we help you create a customized marketing plan based on your specific area
It's all about relationships — the ProSource Wholesale model is service-oriented, making it perfect for entrepreneurs who love connecting with others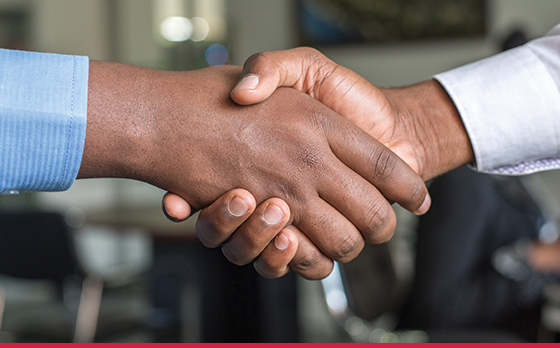 ProSource Wholesale is not your typical home improvement store. We have specifically designed our model to address the needs of our clients and our franchise owners alike, creating mutually beneficial business relationships. For our trade pro members, ProSource offers a showroom of beautiful home products to help their clients create their dream homes, and a friendly and dedicated team to facilitate that process. In return, franchise owners are able to create ongoing relationships with trade pros instead of chasing individual retail sales.
Of course, both sides of this equation are supported by our corporate team, ensuring that everyone receives what they need, every step of the way.
ProSource Wholesale:
The #1 Home Improvement Wholesale Source
Since 1991, ProSource has been a leading resource for trade pros and their clients. Our unique approach sets us apart from all other home improvement franchise opportunities. Rather than utilizing a retail model where you sit and wait for the customers to come to you, our franchise opportunity is designed for proactive self-starters who would rather use their stellar relationship-building skills to create a customer base.
With over 145 showrooms across North America, our scope and influence in the industry continue to grow.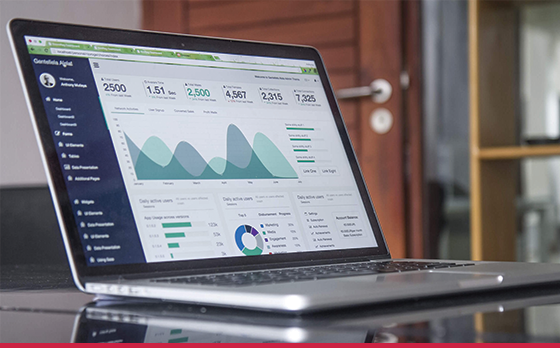 DON'T MISS OUT! OWN A PROSOURCE WHOLESALE FRANCHISE
For more information, please fill out our form below.
"*" indicates required fields