Home Improvement Business: Start with These Profitable Ideas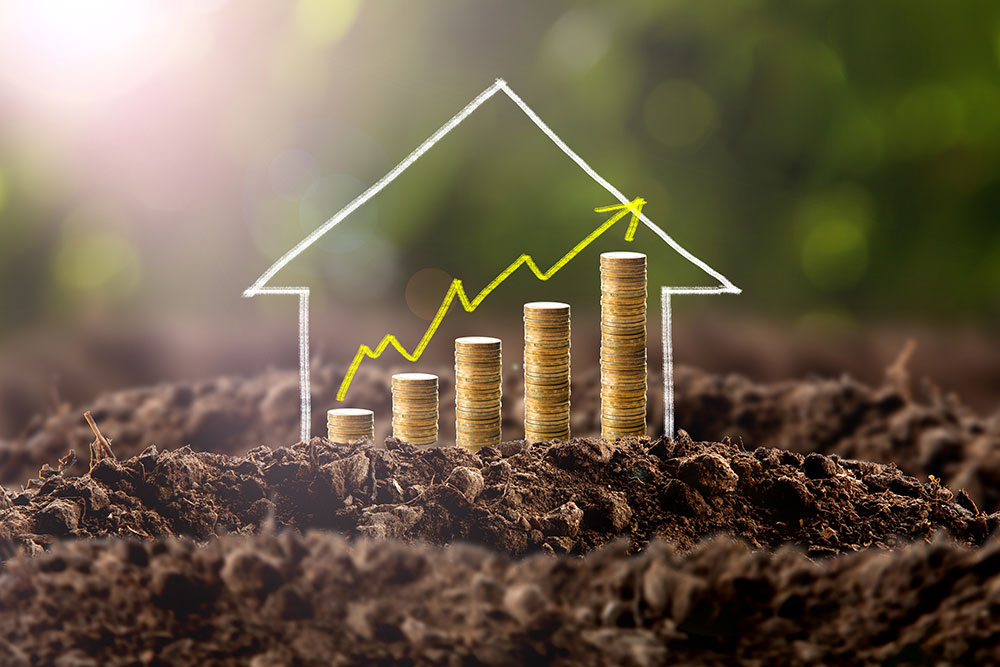 Most stories of how people successfully started their own business focus on the passion they have for doing it; when you enjoy your work, you enjoy your life. A business, however, does not survive on passion alone — it also needs to be profitable. To make the most of your passion and your money, you need to invest both in a venture that will provide you with sustainable financial success.
While other industries boomed in the height of the pandemic and have since tapered off, the home improvement products industry is projected to grow between 3.3% and 4.2% through 2026. That's a good starting point in deciding what kind of home improvement business is going to be a fit for your passion and earn you a profit.
Product or service: which way to go
You have many options for the type of home improvement business to start, and they will fall into one of two categories: products (retail) or services (trade professionals). To make for a profitable business, both require you to be specific about the type of customer you are going to target. Here are some things to think about.
Targeting a retail product line
You rarely see large, independent retail home improvement stores anymore because the big-box stores have the market covered. The Home Depot, Wal-Mart, Lowe's, and others provide in-store and online purchasing experiences. They have a massive distribution network and carry more inventory than an independent start-up could stock. However, you can still operate a retail store if you cater to a specific market. For example, your store could sell paint or designer stone, or specialty kitchen hardware. There will be some overlap with the big-box stores in these retail areas, but you can carry unique items for a certain type of customer.
Targeting certain home improvement customers
Another retail option is ProSource Wholesale, a franchise where trade professionals are our targeted customer. ProSource carries over 50,000products in showroom and online across flooring, kitchen, and bathroom. The average unit volume per store is $5.8 million, based on our most recent Franchise Disclosure Document (FDD). And since we're not catering to general consumers, we don't have to keep regular retail hours- trade pros have exclusive access to the showroom at any time through our ProKey system.
Interestingly, the U.S. Census Bureau in 2021 showed that 63% of homeowner home improvement projects were completed by professionals. Also, the Home Improvement Research Institute (HIRI) has noted that while consumer market sales are projected to increase 2.6% from 2022 to 2026, professional market sales are projected to increase 7.9%.
Trade professionals are a key segment of the industry and a good one to target.
Opting for a home improvement service
If you're drawn to the service aspect of the industry, you cultivate a business where skilled trade pros do the work. If you're a trade pro yourself, you know the education and experience involved in being able to do your trade well. If you don't have this background, you can use the skills of other trade pros to build a service-focused business.
The 2021 Census also included a breakdown of certain expenditures for home improvements. If you're considering opening a home improvement service business, information like this will be helpful to consider.
U.S. homeowner median expenditures for selected projects plus the total number of projects for 2017-2019:
Kitchen remodel: $6,000 (4 million)
Bathroom remodel: $,3300 (5.6 million)
Flooring, paneling, ceiling tiles: $2,000 (9.8 million)
For a service business to be profitable, you need to know what it will cost to provide a certain service. For example, while you may be able to start with one carpenter in a home renovation business, costs can increase as your business takes on larger projects. Hiring additional crew members and an increased need for supplies are profit-bearing considerations you need to work out in your business plan.
Starting from scratch or from a solid foundation
A solid business plan should include your projected revenue and expenses, a five-year outlook, a break-even position, and how you will earn the revenue to keep the business going. This is not easy to compile on your own, and you can hire someone to do it for you. However, you do need to know if the work they have done is reasonable. Try to access a mentor, perhaps a retired business owner in the industry, to help you review your plan. The Small Business Development Center in your area may also be a good resource.
The business plan is your best guess on how to be a profitable success. With a franchise, you benefit from a successful model that already exists for your exact home improvement business. Franchisors are invested in their owners for good reason — if owners do well, the franchise becomes more marketable to others. A team to support you can make a difference in many cases.
Taking a look at the ProSource Wholesale model
As an example, here are some ways ProSource Wholesale provides a solid foundation for our franchisees:
Smart inventory management
As a home improvement business focused on trade professionals, ProSource Wholesale owners do not have to manage installation work or carry massive inventory. The trade professionals do the installations, and the inventory is ordered with every project.
Embracing user-friendly technology
Technology is a key component of any business. ProSource is heavily invested in technology and created an app specifically for their customer. Trade pro members can access the showroom virtually, place orders, track orders, and receive referrals. Our technology package is designed to advance both productivity and profitability for our franchise owners.
A business for a business owner
The goal at ProSource is to attract people who want the freedom to run their own businesses. While industry knowledge is helpful, it's not necessary — we'll train you on everything you need to know to run a profitable franchise. The business owner's job is to grow and run the business, enjoying the financial and personal freedom that comes with it. One of the ProSource features is exclusive ProKey access for trade pro members, making the showroom available 24/7 without the owner needing to be present.
When business owners don't have to spend their time or money in these labor-intensive areas, it contributes to the profit of the business. This is why many of our franchisees are multi-unit owners.
Next steps to explore
Having passion is great; knowing there's a market for your business is critical. Each home improvement franchise you explore will have a projection of profitability and will offer tools and training in support of that projection. Most people want to put their energy into being a business owner, not in researching every possible aspect of a business operation. If this is your preference, a franchise could offer you a quicker route to ownership.
The home improvement industry is an exciting one to be in; a ProSource Wholesale franchise could be the most efficient and profitable business ownership choice for you.
Why Open a ProSource Wholesale® Franchise?
In business for yourself, but not by yourself — we support you every step of the way and in every area of your business
Qualified customer base — the members-only model means we only work with trade pros who are invested in ProSource as part of their team
High-quality products — it's easy to market our flooring, kitchen, bath and plumbing products because they are fashion-forward and made to last at wholesale prices
Customized plans for your market — we help you create a customized marketing plan based on your specific area
It's all about relationships — the ProSource Wholesale model is service-oriented, making it perfect for entrepreneurs who love connecting with others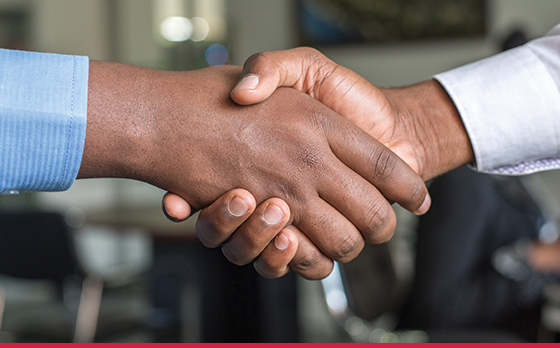 ProSource Wholesale is not your typical home improvement store. We have specifically designed our model to address the needs of our clients and our franchise owners alike, creating mutually beneficial business relationships. For our trade pro members, ProSource offers a showroom of beautiful home products to help their clients create their dream homes, and a friendly and dedicated team to facilitate that process. In return, franchise owners are able to create ongoing relationships with trade pros instead of chasing individual retail sales.
Of course, both sides of this equation are supported by our corporate team, ensuring that everyone receives what they need, every step of the way.
ProSource Wholesale:
The #1 Home Improvement Wholesale Source
Since 1991, ProSource has been a leading resource for trade pros and their clients. Our unique approach sets us apart from all other home improvement franchise opportunities. Rather than utilizing a retail model where you sit and wait for the customers to come to you, our franchise opportunity is designed for proactive self-starters who would rather use their stellar relationship-building skills to create a customer base.
With over 145 showrooms across North America, our scope and influence in the industry continue to grow.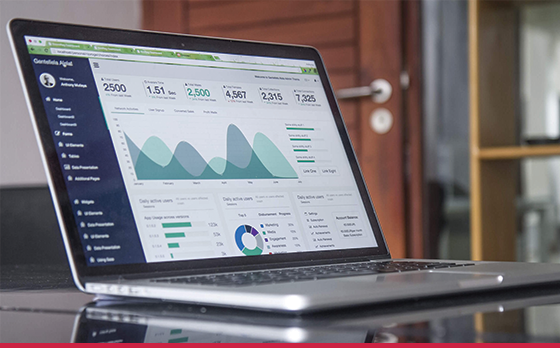 DON'T MISS OUT! OWN A PROSOURCE WHOLESALE FRANCHISE
For more information, please fill out our form below.
"*" indicates required fields