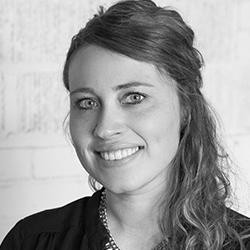 Emily Stephenson
INTERIOR DESIGNER/PROJECT COORDINATOR

THE RE-DEVELOPMENT GROUP
How has ProSource Wholesale helped your clients?
They're valued partners… very knowledgeable. They also have a great relationship with their vendors and can help with pricing.
What's the most valuable benefit of being a ProSource Wholesale member?
Their great relationship with suppliers and reps, as well as the vast number of products they carry.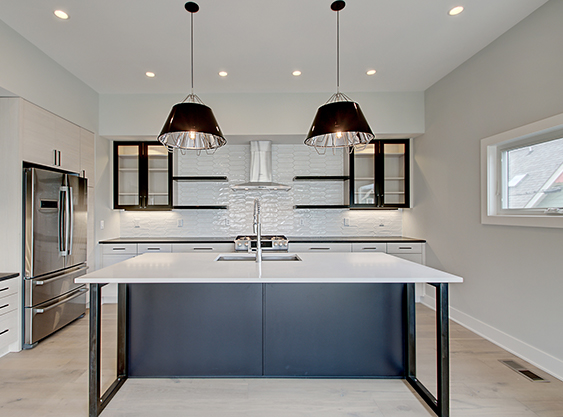 How has myProSource.com helped your business, or how do you envision it helping your business?
Haven't used it much, but it does make it easy to find products and they have good pictures of their own products which you can't find anywhere else.
What brings you the most satisfaction in your work?
I enjoy completing a design vision for the homeowner and seeing the project come to life.
What are the greatest challenges you face in your work?
Trying to keep the homeowner on budget is always a challenge. Plus, product availability has been a major issue during the pandemic.
What trends are you seeing with regard to home design and remodeling?
People have busy lives so they're looking for functional products that are very low-maintenance, like waterproof luxury vinyl flooring.
Describe a recent project you're particularly proud of. What made it so satisfying?
We were doing a rehab, but the client couldn't exactly picture what they wanted. They decided to give me free rein to come up with the design and were very happy with the results.
What's one piece of advice you would advocate to clients (homeowners) before they begin a project?
Do what you want — don't be scared to go bold.
What's your dream project?
Every project is my dream project because they encompass so many styles that each one is unique.



slide2-5aeb254bdc544-2000x702
Slide-1-1-5aeb24568b2b3-2000x702
COMMITTED TO THE SUCCESS OF OUR OWNERS.
Business professionals across North America are discovering our unique franchise opportunity that's in a niche selling channel within a $315+ billion industry and projected to grow another 7.5% in 2018.*
We are a low-cost franchise opportunity that generates sales thanks to the relationships we build with trade pro members. We exclusively serve trade pros and their clients from private, members-only showrooms.
Owning a ProSource® is about more than selling home improvement products; it's about building relationships and having a positive impact on your local community.
* LIRA 4Q - Joint Center for Housing Studies of Harvard University
THE SECRETS TO THE SUCCESS OF THIS UNIQUELY INTELLIGENT FRANCHISE MODEL INCLUDE:
No retail hours
Limited inventory
No installation services
Access to billions of dollars in buying power through the ProSource Cooperative
Low overhead operating costs
No accounts receivable
DON'T MISS OUT! OWN A PROSOURCE WHOLESALE FRANCHISE
For more information, please fill out our form below.
"*" indicates required fields