slides-revised-2-5f36a216d870c-2000x702
slides-revised-1-5f36a2136cbcd-2000x702
slides-revised-3-5f36a21a49e4b-2000x702
Own a Home Improvement Franchise with ProSource Wholesale
Become a One-Stop-Shop for Home Improvement Professionals
Today's trade pros work hard to find projects, win bids, satisfy clients and run a profitable business. They need a reliable business partner and supplier who's dedicated to their success – a partner that makes their job easier. Whether it's flooring, kitchen and bath products or other home improvement finishes, ProSource home improvement franchise helps trade pros and their clients complete beautiful projects, on time and within budget.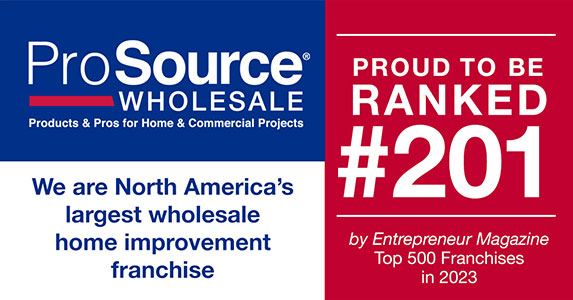 Top 6 Reasons to Invest in ProSource






Hear From Our Franchise Owners
Hear From Our Franchise Owners
Divya Andhavarapu: ProSource and Meineke multi-unit, multi-brand franchisee
Pat and Caleb Foglesong: ProSource franchisees
Delivering Value to Trade Professionals is as Easy as 1-2-3
Delivering Value to Trade Professionals is as Easy as 1-2-3
As a ProSource home improvement franchise owner, you'll work with local trade pros and their clients to supply what they need to complete successful projects. When a trade pro becomes a member, they gain exclusive access to your showroom — it becomes their showroom. They also benefit from dedicated account managers who work alongside them to ensure their clients are delighted throughout the process.
Here's how it works.
Trade professionals from all sectors of the home improvement industry join ProSource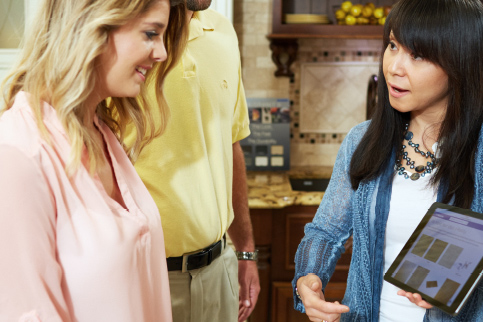 ProSource members and their clients gain exclusive access to our home improvement franchise design showrooms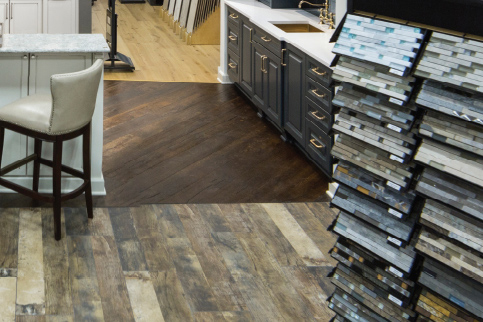 ProSource members and their clients benefit from virtually unlimited resources and dedicated account management
Featured Available Markets
Featured Available Markets
ProSource Home Improvement Franchise is growing throughout the U.S. and we're looking to expand and reach new markets.
Find out which locations are still available. Click below for more details on these cities or to check out all market opportunities.
Stay Up-to-Date on the Latest Home
Improvement News and Trends
Grand Opening of Murrieta showroom was a great success! The event was attended by numerous local trade pros with some writing orders that day. What a great way for franchise owner, Scott Webb, and his staff to start supporting the home improvement trade pros in the market.
Bike-A-Thon to Benefit The
Salvation Army
Earlier this summer, the Hampton Roads and Newport News, VA showrooms hosted their 2nd annual Bike-A-Thon, benefitting The Salvation Army. This group spent the day collecting and building bicycles that were later donated to youth in the greater Hampton Roads area. The total donation was a whopping 75 bikes! Huge shoutout to these showrooms for helping children in their community who may not have the privilege of purchasing their own bike.
DON'T MISS OUT! OWN A PROSOURCE WHOLESALE FRANCHISE
For more information, please fill out our form below.
"*" indicates required fields