Own a Home Improvement Franchise with ProSource Wholesale
Become a One-Stop-Shop for Home Improvement Professionals
Today's trade pros work hard to find projects, win bids, satisfy clients and run a profitable business. They need a reliable business partner and supplier who's dedicated to their success – a partner that makes their job easier. Whether it's flooring, kitchen and bath products or other home improvement finishes, ProSource home improvement franchise helps trade pros and their clients complete beautiful projects, on time and within budget.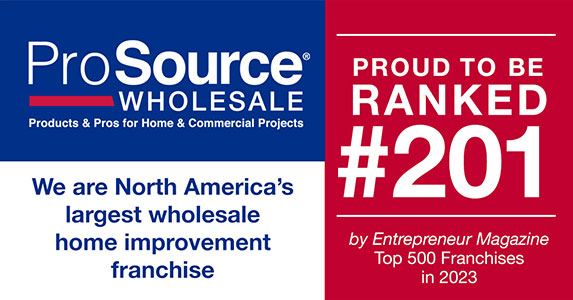 Top 6 Reasons to Invest in ProSource






Hear from a franchise Owner
Hear from a franchise Owner
Pat and Caleb Foglesong: ProSource franchisees
Divya Andhavarapu: ProSource and Meineke multi-unit, multi-brand franchisee
Delivering Value to Trade Professionals is as Easy as 1-2-3
Delivering Value to Trade Professionals is as Easy as 1-2-3
As a ProSource home improvement franchise owner, you'll work with local trade pros and their clients to supply what they need to complete successful projects. When a trade pro becomes a member, they gain exclusive access to your showroom — it becomes their showroom. They also benefit from dedicated account managers who work alongside them to ensure their clients are delighted throughout the process.
Here's how it works.
Trade professionals from all sectors of the home improvement industry join ProSource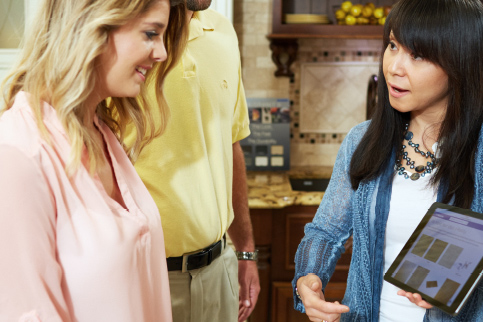 ProSource members and their clients gain exclusive access to our home improvement franchise design showrooms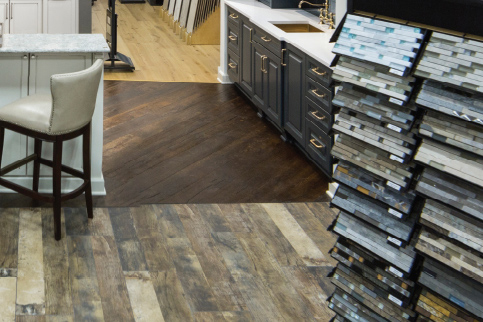 ProSource members and their clients benefit from virtually unlimited resources and dedicated account management
Featured Available Markets
Featured Available Markets
ProSource Home Improvement Franchise is growing throughout the U.S. and we're looking to expand and reach new markets.
Find out which locations are still available. Click below for more details on these cities or to check out all market opportunities.
Stay Up-to-Date on the Latest Home
Improvement News and Trends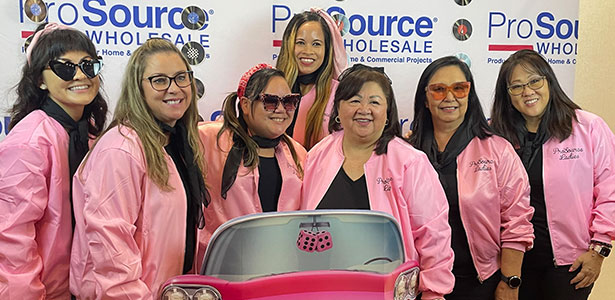 ProSource of Honolulu Member Appreciation Event
ProSource of Honolulu held their 12th Annual Member Appreciation Event & Trade Show this past October. Members were encouraged to dress in their best costume for a Halloween contest and were able to enjoy a trade show, casino and trivia games throughout the night. The Honolulu team especially had a good time dressing as 'Greasers'.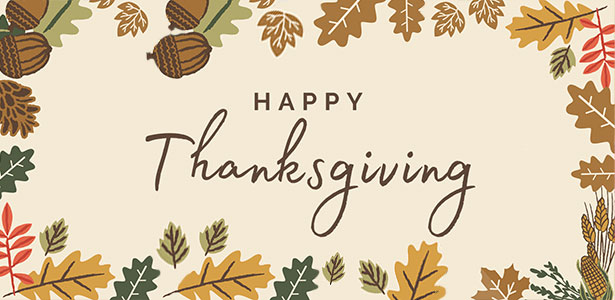 Happy Thanksgiving! We are thankful for our franchise owners and their teams, as well as trade pro members and their clients. Our team is grateful for another great year and the strong relationships we've built with our franchisees. From all of us at ProSource, we wish you a safe and cheerful holiday.
DON'T MISS OUT! OWN A PROSOURCE WHOLESALE FRANCHISE
For more information, please fill out our form below.
"*" indicates required fields